No:252/21, Information of the Press Service Department of the Ministry of Foreign Affairs of the Republic of Azerbaijan on the meeting with the Foreign Ministers of the European Union
On June 25, 2021, Minister Jeyhun Bayramov met with the delegation of the European Union (EU) member states led by Austrian Foreign Minister Alexander Schallenberg, Lithuanian Foreign Minister Gabrielius Landsbergis and Romanian Foreign Minister Bogdan Aurescu within the framework of their visit to Azerbaijan. The meeting was also attended by Hikmet Hajiyev, Assistant to the President of the Republic of Azerbaijan, Head of the Foreign Policy Department of the Presidential Administration.

At the meeting, the sides exchanged views on the post-conflict situation in the region.

The Azerbaijani side informed about the current situation in the region, the scale of the destruction in the liberated areas, the threat of landmines, as well as the reconstruction and restoration works carried in these territories. The measures taken by Azerbaijan in connection with the implementation of the trilateral statement, including the work done in the humanitarian sphere were discussed.

It was stressed that Azerbaijan has always attached importance to dialogue and cooperation with international organizations. The opposite side was informed on the readiness of Azerbaijan to receive the missions of the relevant UN agencies to the liberated territories, and that we are waiting for a response in this regard from UNESCO and the UN High Commissioner for Refugees.

The sides discussed ways to ensure peace and sustainable development in the region in the current situation, including the implementation of confidence-building measures and the possibility of the implementation of joint cooperation projects.

At the meeting, other regional issues of mutual interest were also discussed.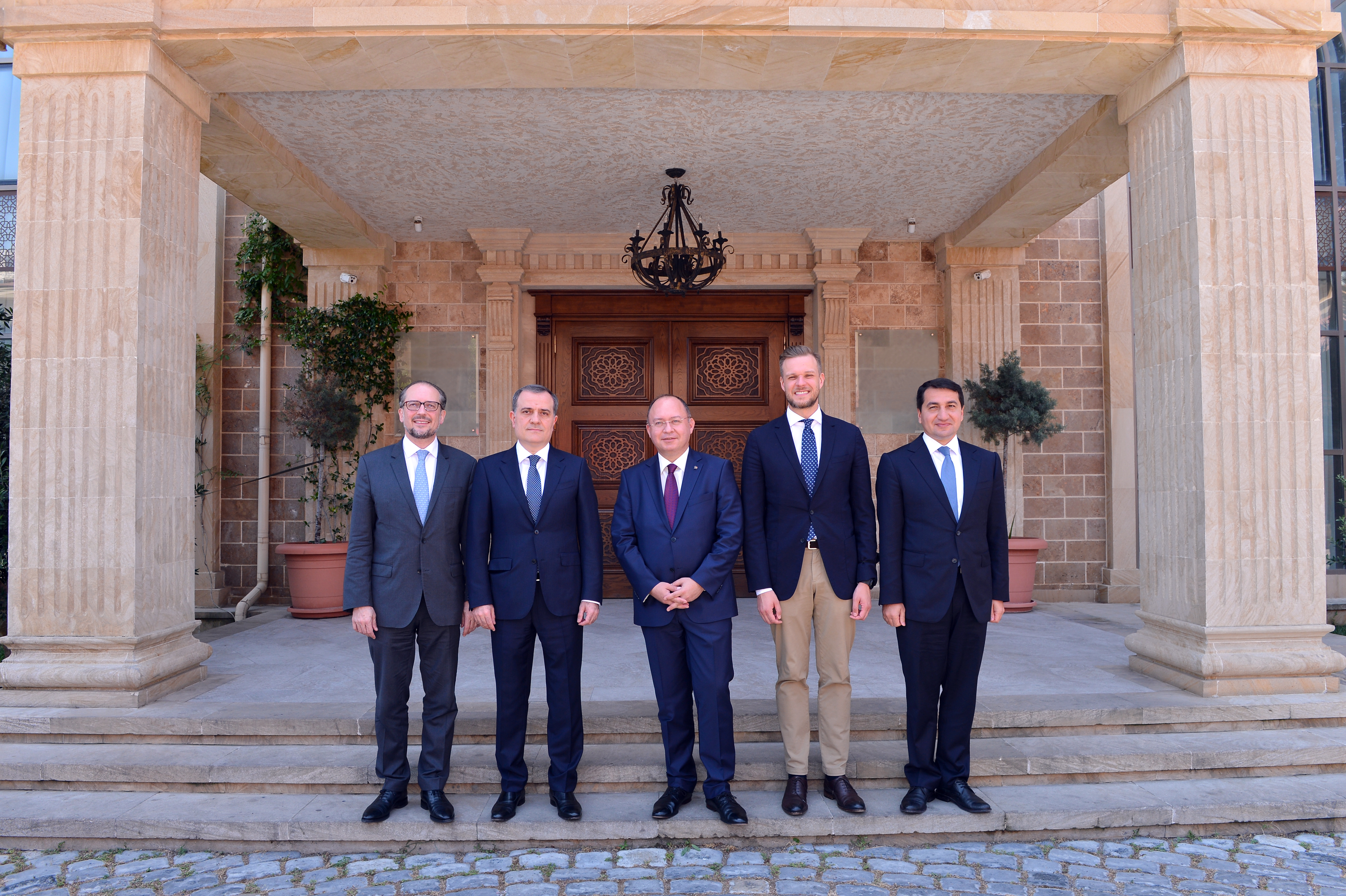 ---