Conference on Interaction and Confidence Building Measures in Asia (CİCA)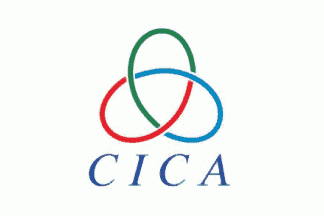 Conference on Interaction and Confidence Building Measures in Asia (CİCA)
Establishment:
The idea of convening the CICA was first proposed by the President of the Republic of Kazakhstan Mr. Nursultan Nazarbayev, on 5 October 1992, at the 47th Session of the United Nations General Assembly. The main documents of CICA are "Declaration on the Principles Guiding Relations between the CICA Member States" adopted in 1999 and "Almaty Act" adopted in 2002.
Objective:
The main objective of this initiative was to set up an efficient and universal organization for ensuring peace and security in Asia.
Main structures:
The main decision making organs of CICA are the Meeting of the CICA Heads of State and Government, Council of the Ministries of Foreign Affairs and Senior Officials Committee.
Administrative body:
Secretariat is located in Nur-Sultan, Kazakhstan.
Chairman:
Tajikistan (2018-2020)
Executive Director:
The Secretariat comprises of Executive Director nominated by the Chairing country and his/her turn in the office is 2 years. The current executive director of CİCA is Mr. Habibullo Mirzozada from Tajikistan.
Member States:
Currently, CICA is consisting of 27 member states. As well as 8 countries and 5 international organizations have observer status in CICA.
Azerbaijan and CICA:
Azerbaijan is a coordinated country of the Confidence Building Measures (CBMs) on the development of secure and effective systems of transportation corridors. In this regard, Azerbaijan hosted the meeting of experts on the abovementioned CBMs on 20-21 April, 2011.
Azerbaijan hosted the third Conference of the Youth Council under the theme of "International Youth Cooperation in the Context of Peace, Security and Sustainability" on 13-14 April 2018, in Baku.
The Final Declarations of the Summits of the Organization, as well as Documents of the Council of Ministers, condemned separatism as a threat to stability, sovereignty and territorial integrity and highlighted the importance of building relations between CICA member states on the basis of respect to the territorial integrity, sovereignty and the internationally recognized borders of the states.